Welcome
Bond County ILGenWeb is a free genealogical site about the history of the county. We hope you find helpful clues for your research of ancestors and relatives of the county.

Please consider contributing your pieces of Bond county family history. YOUR HELP IS NEEDED. Our combined efforts can make this a great site for all who visit!
County Coordinator: Norma Hass
Co-Coordinator: YOU? Bond ILGenWeb needs a local co-coordinator to provide more helpful responses to queries. Are you familiar with the area? Do you have a family tree connection to the county? Are you experienced at researching in Bond County? If your answer to any one of these questions was "Yes," please volunteer to be a Co-Coordinator.
County Formation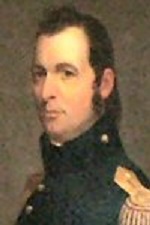 Bond County was organized in 1817, when Illinois was yet a Territory consisting of less than a dozen counties.

The original boundries were carved from Madison County and covered a long, narrow, north-south strip down the center of Illinois. In 1821, the majority of the land area was split off into the creation of Pike, Sangamon, and Montomery counties. Another, small portion, went toward the creation of Clinton county in 1824.
Bond County was named in honor of Shadrach Bond, who was the first representative of the area to become Illinois. He became the first governor of Illinois.